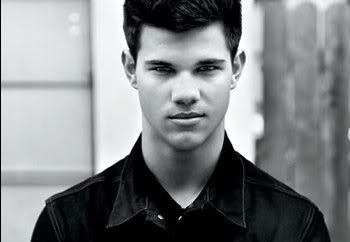 Tonight I'm at the gym and watching E! News and I see "Taylor Lautner Internet Death Hoax" up on the screen. I turned off my iPod and plugged my headphones in and listened. I'm like, "What the hell?"

No, Lautner's not really dead. A rep for Summit Entertainment tells E! News, "I am almost 10 percent positive this is a hoax." (After double-checking with the home office in Hollywood, the rep confirmed this was indeed a hoax.) Besides, unless our favorite werewolve doubles as a zombie, he'll be presenting in the flesh at Sunday's Golden Globe Awards, organizers announced today. At least they gave him a unique demise. Unlike many others, Lautner didn't "die" at the hands of an imfamous New Zealand cliff. Some so-called reports accused the 17-year-old of a cocaine overdose.

To read the whole article click
here!