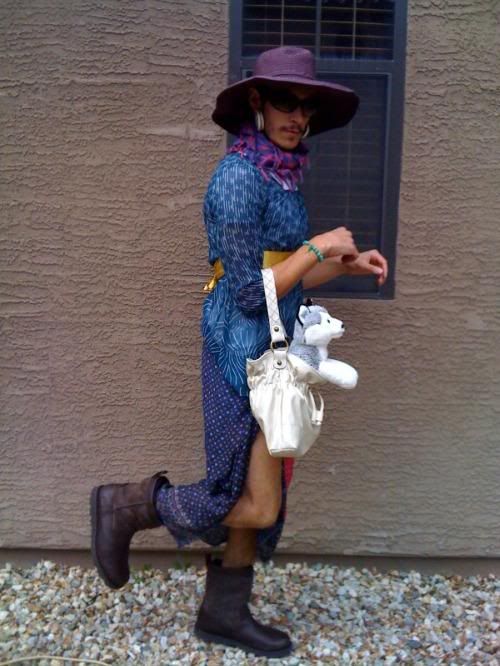 This New Moon star is so famous now that he has to disquise himself when going out in public. Can you guess who it is? I'll give you three hints:
He loves running around with his shirt off...
He says he's sorry...
He visits fans in line for the New Moon Premiere...
And the New Moon star is... Alex Meraz who plays Paul. Alex
Tweeted
this photo earlier today and I seriously got the giggles. I wonder if anyone recognized him.. maybe the wolve in his "man purse" gave him away. Who knows right?