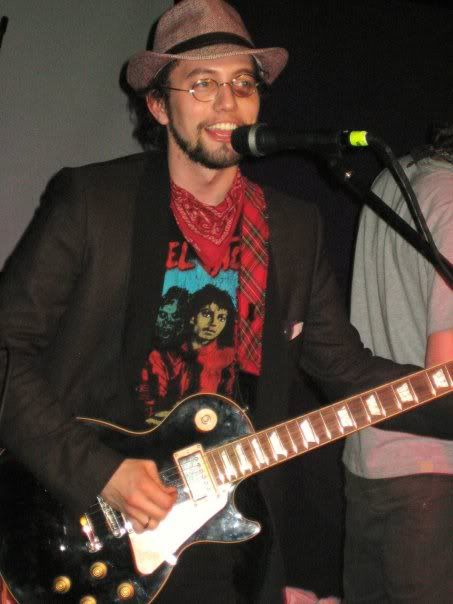 Poor Jackson Rathbone has been sporting a black eye the last few days and a chance fan encounter details the story behind it.
"On January 26th in Bakersfield, CA, the band 100 Monkeys played at The Dome. Obviously, this was really exciting because Jackson Rathbone fronts this band and was in our HOMETOWN! So of course, we went! Turns out, the band itself was really awesome and put on an amazing show. Afterward, the adventure began. Elizabeth and I decided to hang out behind the building where the stage door is to see if maybe we could catch a glimpse of the man of the hour. Turns out, Jackson needed a smoke conveniently while we were back there! We got to talking about poetry, music, and being yourself in a small town for a solid 15 minutes."
"We also asked about his black eye. He told us that while he was in San Fransisco, a guy tried to steal his guitar so Jackson chased him down, tackled him, got punched in the face, BUT he got his guitar back. Lesson learned: Don't mess with Jackson Rathbone. Hahaha! Eventually, his band mate, Jerad Anderson came and got Jackson to go tear down the set. We got a picture, said goodbye, and then proceeded to get really excited for life!"
And that's pretty much how we hung out with Jackson Rathbone. The most exciting (and epic) thing EVER. YAY!
-Hannah Lynn Austin
-Elizabeth Provencio
Poor Jackson… I'll rub your eye better and more